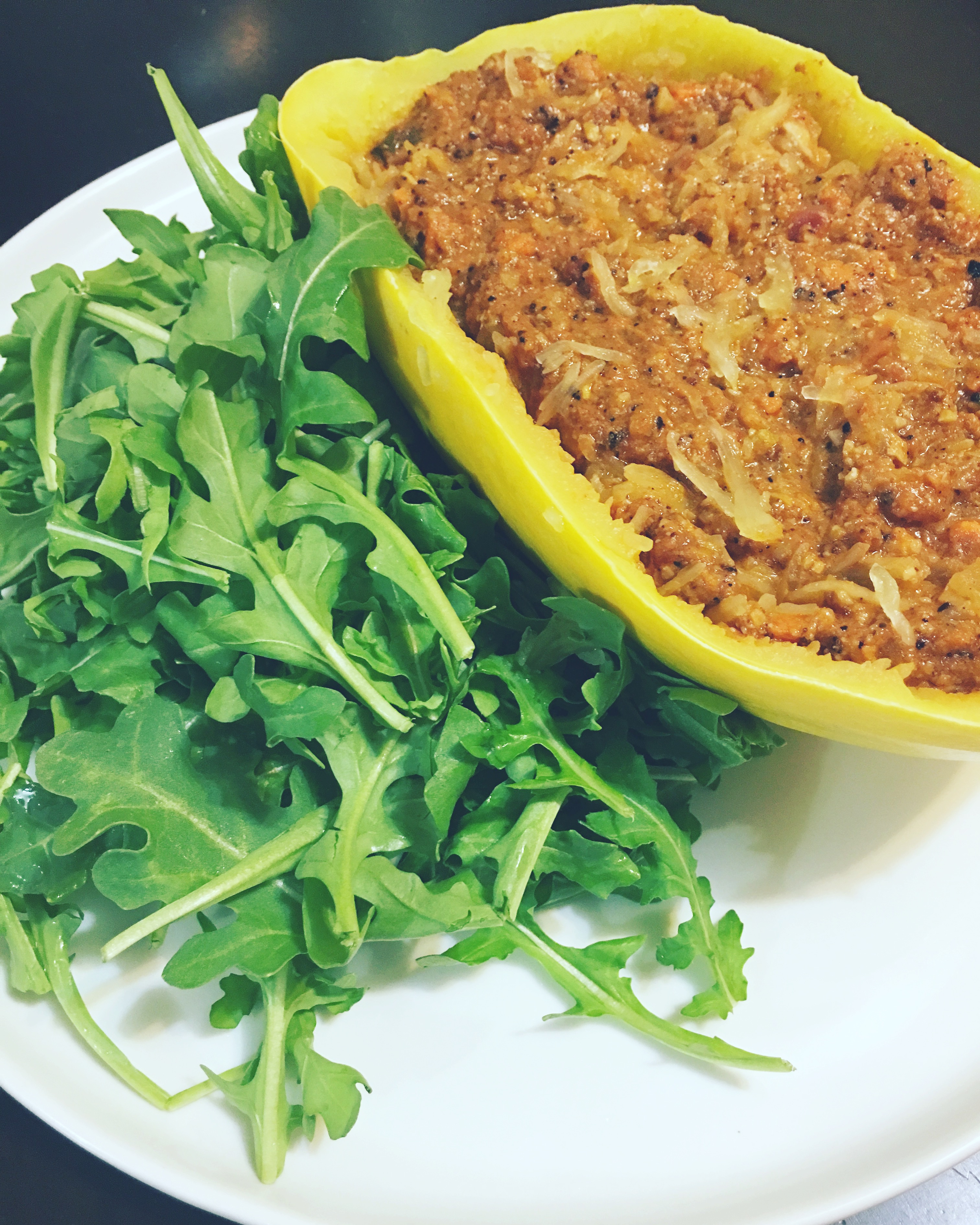 Author: Brittany Biggers
Prep time: 5 mins
Cook time: 20 mins
Total time: 25 mins
1 medium onion, chopped
½ cup carrot, chopped
½ cup celery, finely chopped
2 cloves garlic, minced
Splash of red wine (optional)
Vegetable stock to saute vegetables (or EVOO if not oil-free)
⅓ cup raw nuts (I use walnuts and sunflower seeds)
1 cup white mushrooms
1 Tbsp ground sage
1 tsp ground cumin
1 tsp dried oregano
¼ tsp black pepper
1 jar marinara sauce
salt to taste
Preheat pan over medium heat, saute onions, carrots, and celery in vegetable stock until onions are translucent. Add garlic and saute another minute or so. Slowly add red wine and let simmer until reduced by half.
In the meanwhile, add raw nuts to food processor. Pulse 5 - 6 times. Add mushrooms, sage, cumin, oregano and black pepper. Pulse a few more times until mixture is "meaty" in texture.
Add "meat" to pan, saute for another 5 minutes.
Add marinara sauce and let simmer for 10-15 minutes.
Combine with pasta or spaghetti squash.