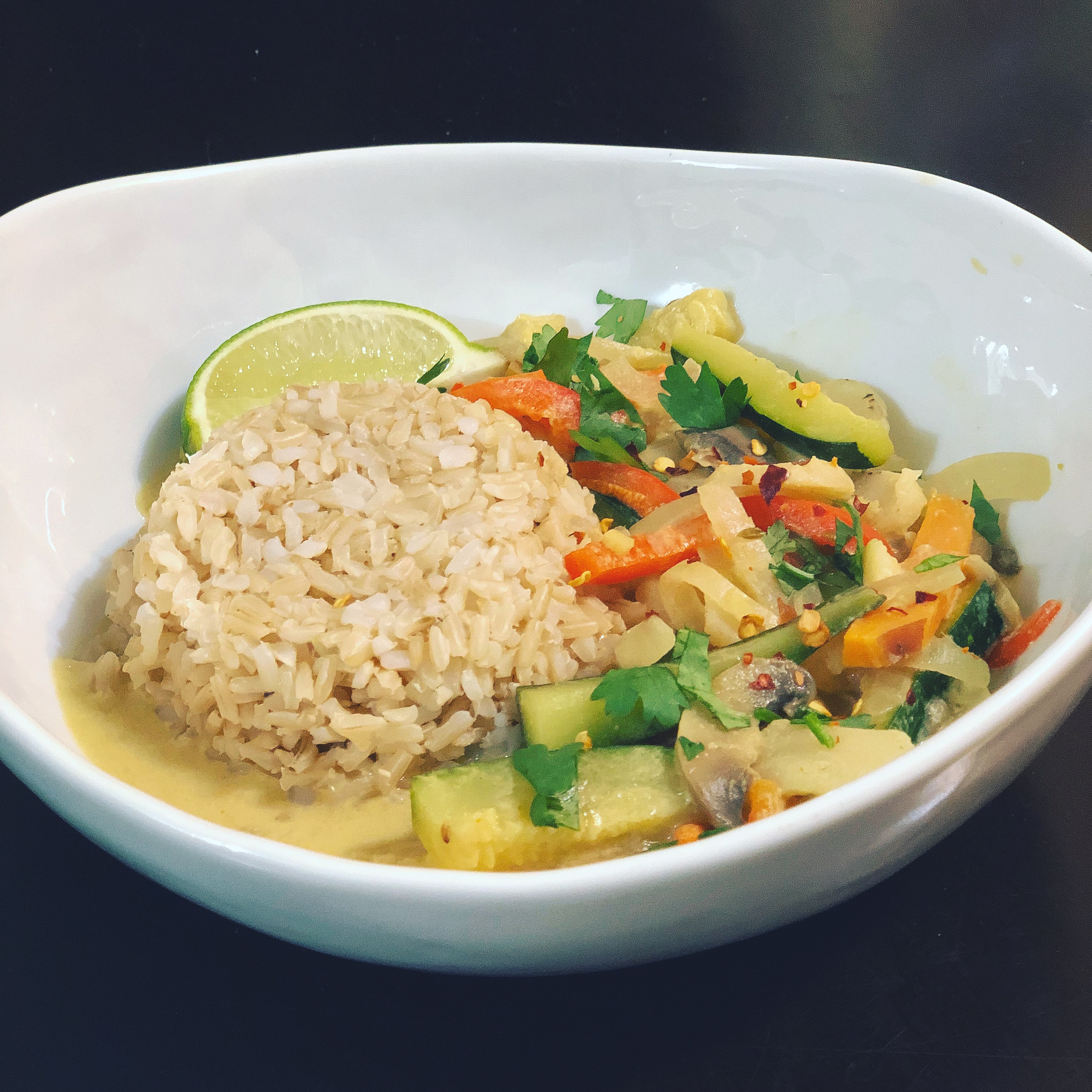 Author: Brittany Biggers
Cook time: 25 mins
Total time: 25 mins
2 10oz bags of frozen stir-fry vegetables
2 Tbsp Thai Green Curry paste (about ½ jar of Thai Kitchen brand)
1 cup low sodium vegetable stock (more if you like it extra soupy)
1.5 cup coconut milk (1 container if using So Delicious Culinary Coconut Milk)
Fresh lime juice, optional
Fresh cilantro as garnish, optional
Serve with rice, quinoa, or noodles.
Add the frozen vegetables to large skillet over medium heat. Break apart using spatula and let defrost for around 3 minutes.
Add green curry paste and vegetable stock, cover with lid and let cook for approximately 15 minutes or until vegetables are heated through.
Add coconut milk, reduce heat and let simmer for another 5 minutes to allow flavors to fully develop and sauce to thicken.
Serve hot, topped with fresh lime juice and cilantro.