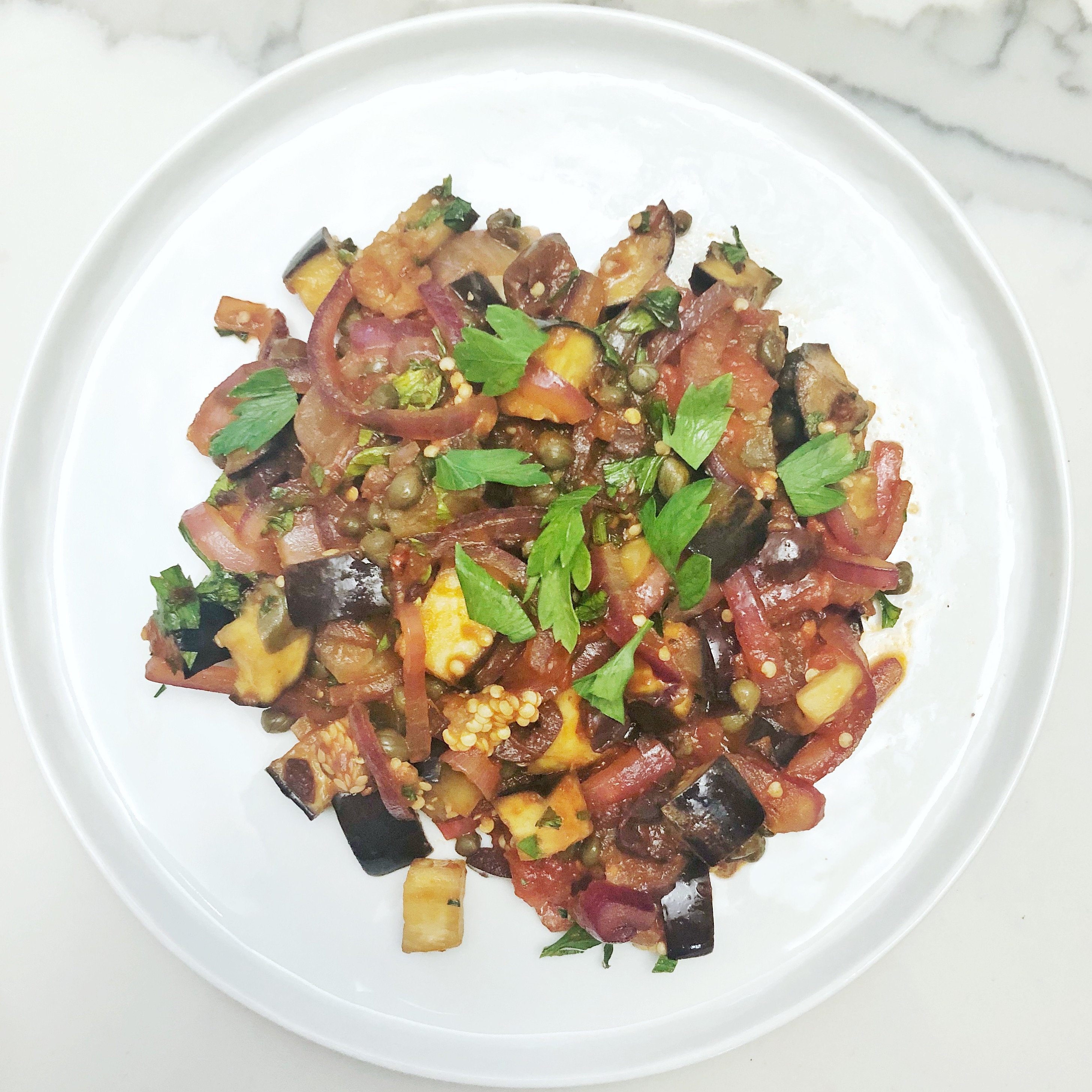 Author: Brittany Biggers
Prep time: 10 mins
Cook time: 20 mins
Total time: 30 mins
1 medium large eggplant cut into 1 inch cubes
1 red onion, thinly sliced
1-2 cloves garlic, minced
¼ cup celery, thinly sliced (optional)
3 Tbsp capers, drained
¼ cup green olives, chopped
1 Tbsp red wine vinegar (or quality herb vinegar)
1+ tsp monk fruit sweetener (or sweetener of choice) to balance acidity
1 cup tomato sauce (Rao's Homemade Marinara is my FAVORITE) or 1 can diced tomatoes
¼ cup fresh parsley for garnish
slivered almonds for garnish (optional)
Crushed red pepper flakes to taste (optional)
Extra virgin olive oil for cooking
Dice the eggplant and thinly slice the red onion and celery. Heat large pan over medium high heat and add olive oil. Saute the eggplant until golden brown. Add onion, garlic, and celery. Saute until onion is translucent.
Meanwhile rinse the capers and olives to remove some of the excess sodium. Add capers and olives to the pan with the red wine vinegar. Let the vinegar evaporate and add the tomato sauce.
Simmer for approximately 15 minutes. Taste and add sweetener as necessary to balance the acidity.
Serve with freshly chopped parsley, slivered almonds and a dash of red pepper if you like a little extra spice.