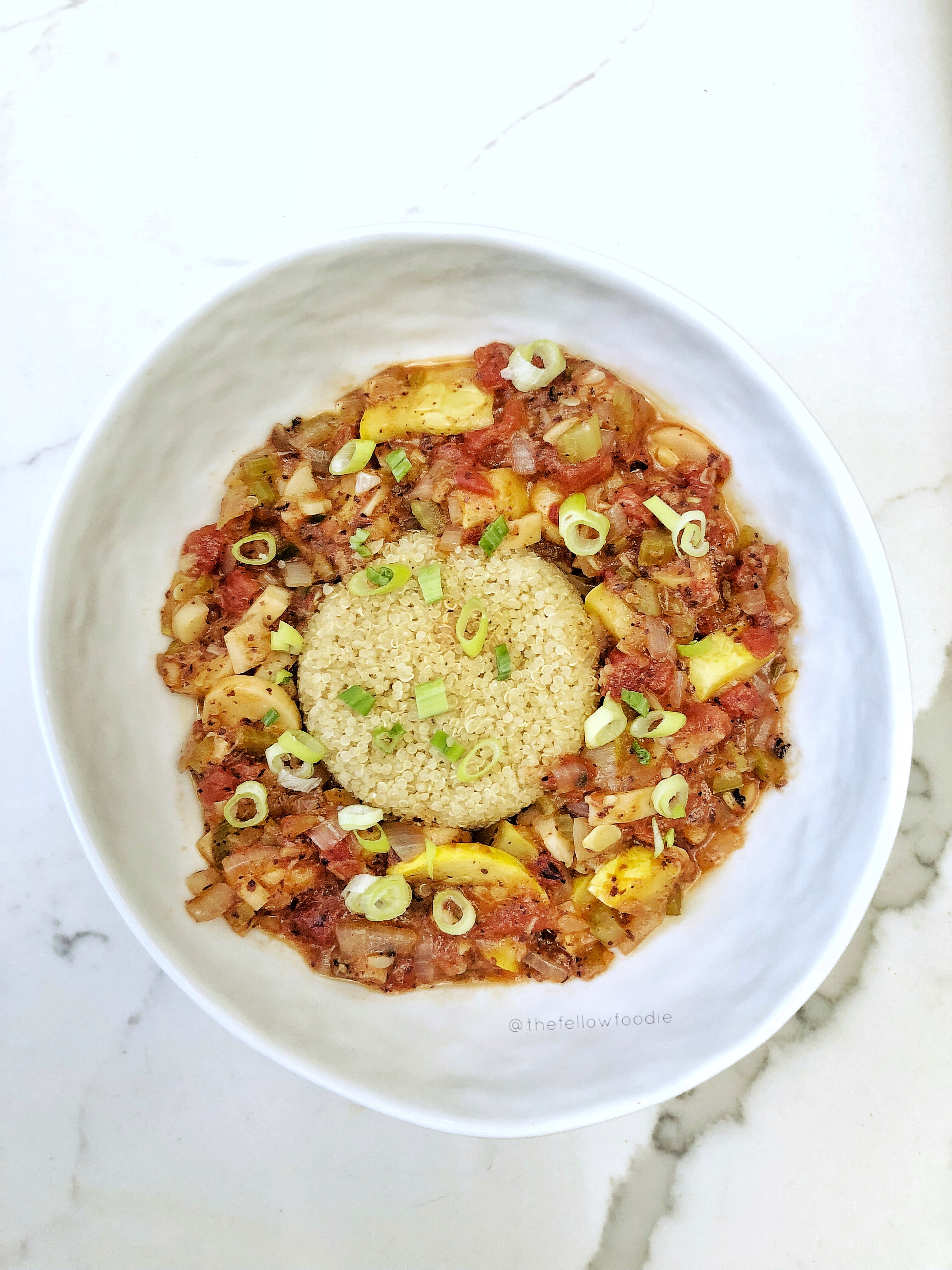 Author: Brittany Biggers
Prep time: 15 mins
Cook time: 30 mins
Total time: 45 mins
1 tsp Coconut oil
1 onion, chopped
1 bell pepper, chopped
½ cup celery, finely chopped
2 cloves garlic, minced
1 cup summer squash (2 squash), halved or quartered and thinly sliced
1 can hearts of palm, drained and thinly sliced
1 can fire roasted tomatoes
1 Tbsp cajun/creole seasoning (Tony Chachere's)
2 Tbsp dulse flakes (or more depending on preference)
1 bay leaf
½ tsp thyme
½ cup vegetable stock
2 Tbsp arrowroot powder for thickening
2 green onions, thinly sliced (optional)
Heat oil in large nonstick skillet over medium high heat. Add chopped onion, bell pepper and celery. Saute until celery is done, about 5 minutes.
Add garlic and summer squash and saute for another 3-4 minutes.
Add tomatoes, spices and dulse flakes with stock. Simmer for about 5 minutes.
Reduce heat. Make a slurry by combining arrowroot powder with a 2 tablespoons of water in a small bowl. Add slurry to pan and let simmer for another 5 minutes or until sauce is thickened.
Serve with brown rice or quinoa and top with fresh green onion.